I have a generous, sweet, wonderful friend who's having a birthday today! Her name is Ellen. I wish I lived closer so I could throw her a spectacular birthday party and I'd do her up one of my special cakes, all decorated so it's puurrrty. I'd blow up hundreds of balloons using helium so the ceiling was covered with color and I'd buy her a special prezzie, just for her.
I know we'd spend the rest of the day in her Paper Jungle, creating art and playing with her huge collection of paper, stamps, ephemera and all things art. What fun we'd have! Since I can't be there as she lives in the USA, I thought I'd put together a little blog post so she knew how much I love her.
As a present I thought I'd get you, Ellen, to go through some of the photos of my artwork and choose three that speak to you, that'll give me an idea of what to paint for you! I really have no idea which pieces are your favorite as you're always so enthusiastic about liking them all. :o) Gotta love friends, huh?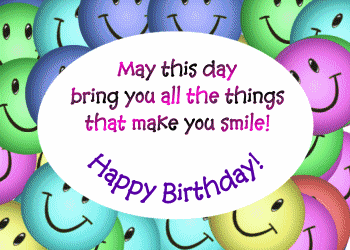 I hope your day is filled with happiness and sunshine, laughter and lots of presents. I know it'll be filled with love because you're just so lovable. Happy Birthday my friend.
Many hugs and lots of love,
Tweet this Post